Best Online Citation Help on Citing an Image 
Citing an Image: Images are currently being used by students and researchers all over the world during essay writing. They tend to provide essential information in respect to a specific area of study. Besides that, instructors are also using images to teach their online and offline classes. Thus, a student must understand how to cite an image in any writing format.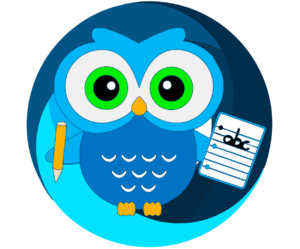 There are specific elements that a student must, however, have before citing an image. First and foremost is the name of the artist. The artist is merely the creator of the picture. Sometimes, however, you may not acquire it. If this is the case, you are advised to use the title of the image but include it in quotation marks. The other element is the title of the image.
Thirdly, you require ownership information which entails information of the individual, museum, library, or estate in charge of the picture. More so, you also need to include the materials of the image and dimensions if they are known.
Here are the basic formats of citing an image in specific writing styles;
The Surname of the Artist, First Name. Title of the image (Must be in Italics). Date of composition of the Image. The medium of the reproduction of the image and full details of the publication, the page number, figure or plate numbers (must be present).
The Last name of the Image Creator, First initial. Middle initial. (Year it was published). Title of the image [Photograph, Cartoon, Painting, etc.]. Retrieved from URL
The Surname of the Author Author's Initial. Title [Internet]. Year Published [cited Date Accessed]. Available from: http://Website URL
Last name, First name Middle initial of the creator of the image. "Title of the image" or Description. Digital Image. Title of the Website. Month Day, Year Published. Accessed date. URL.
The Last name of the image creator, First initial., the date the image was created, Title of the image [Should be written in Italics], format, the date the image was viewed, the URL that indicates where the image was retrieved from.
In case you are confident in your citing skills, do not hesitate to seek online citation help. Currently, multiple writing websites can help you with such tasks. However, ensure that you hire reliable and authentic services to ensure you acquire non-plagiarized work. Another option that a student can take is to use a citation generator. A citation generator will automatically come up with the citations for you in any writing style you want. However, if you are conversant with the citation generator, it is always advisable and safe to seek online citation help from experts.